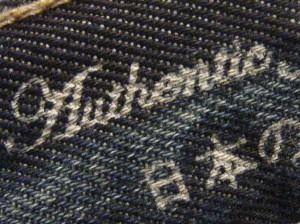 Philosophically, authenticity is the degree to which one is true to their own personality, spirit, or character, despite external pressures.
I, personally, am in love with this word. The concept of authenticity is something I've recently delved deeply into and strive for in my interactions (it's a journey I have not yet mastered, that's for sure). I've read, though, about those who are skeptical of the concept…those who are frustrated by celebrities, leaders and politicians claiming to be authentic.
Is authenticity a buzzword, devoid of meaning? Is it something innate or can you become it? If you aren't living an authentic life, what circumstances give you the desire for it? Is Coco Chanel right in saying, "Hard times arouse an instinct desire for authenticity?"
What does authenticity mean to you?
Photo credit: Ara Pehlivanian / Foter / CC BY-NC