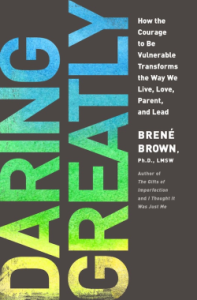 Well folks, the intentionista page now has 100 likes! My heart is happy. Now it's time for some raffle fun! It is with great appreciation that I am giving away a brand-spanking new copy of Daring Greatly: How the Courage to be Vulnerable Transforms the way way we live, love, parent and lead, by Brene Brown. Thank you for your readership, enthusiasm and community. We are all certainly on this journey of life together.
Brene Brown says it so perfectly, "Vulnerability is the birthplace of love, belonging, joy, courage, empathy, and creativity. It is the source of hope, empathy, accountability, and authenticity. If we want greater clarity in our purpose or deeper and more meaningful spiritual lives, vulnerability is the path."
Click here to enter intentionista's Rafflecopter giveaway!